Anda Scuba Diving Bohol - The largest and most beautiful diving area in Bohol
Almost always an insider tip today. Anda on the island of Bohol. The area around Anda is not only a natural paradise with its rice terraces, the highest waterfall on Bohol, fantastic landscapes and mountain ranges, but also the largest, most beautiful and varied diving area in Bohol, and still far away from mass tourism to this day. Diving like in a diving paradise: Anda on the island of Bohol

Bohol: Anda peninsula and surroundings
Anda / Bohol - the dream of every vacationer in the Philippines

If you are planning your diving holiday in the Philippines, you will usually come across Panglao / Bohol (Alona Beach) very quickly, if you want to swim and dive. Anda, however, is a largely blank slate. Nevertheless, the peninsula is one of the most beautiful areas in the Philippines! From miles of white dream beaches to cliffs, coral reefs, jungles, mangroves and rice terraces, Anda has a lot to offer.
There is one thing above all in Anda / Bohol: originality and tranquility far away from mass tourism! Here you can have a beer with locals and expats in the evening on the beach and always find out something exciting!
Diving like in a diving paradise: Anda / Bohol

The large diving area around Anda extends to approx. 16 km and includes 29 dive sites. Mostly there are steep walls up to a depth of 25-30 m, which are gently sloping in some places. Usually no to weak currents, which makes diving very pleasant. With the exception of 2, 3 opportunities to dive from land, all dives are boat dives.
Diving map Anda - Bohol
Some descriptions of the most beautiful diving spots in Anda / Bohol - Best dive sites in Anda
Wonderwall
Wonderwall is a steep wall with a depth of about 25 m. We start with an average depth of 10 m on the steep wall, which then goes to 25 m. There is an underwater spring there that can have a tremendous current at the exit. Depending on the rain. The bottom is yellow sand, which then leads us to a small shipwreck. Past the wreck, we circle a rock at about 30 m, often with a very clear view, where some schools of fish circle around us. On the slow ascent back to the steep face, there are often sightings of large sepias. If this dive is during the day, we visit pygmy seahorses, if it is a twilight dive, we visit the colorful mandarin fish at approx. 15 m.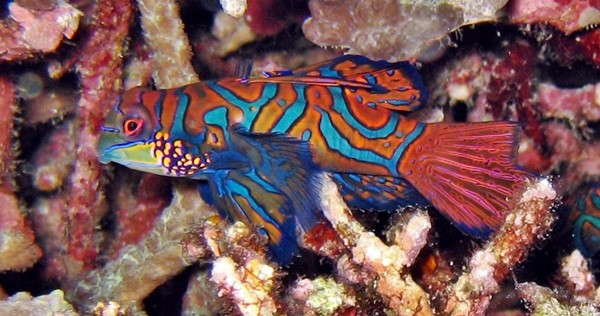 The Cavern
Start like dive site Wonder Wall, but southerly direction. Simple dive site, nice steep wall and many grottos. Suitable for beginners when observing the depths limits. Many different fish, chance to meet "Bruno", a giant octopus.
Wall Dive up to 25 meter with lots of white Gorgonia and heaps of Nudibranches. Also the Mantis Shrimp can be found here.
Coco White North & South
Coco White North: There is a chance here of meeting the Halgerda Malesso, a nudibranch that is not so common. This dive site is also considered a fantastic night dive site. Regardless of the many crabs and snails that are the size of a hand, the Spanish dancer and the blue-ringed octopus are often sightings.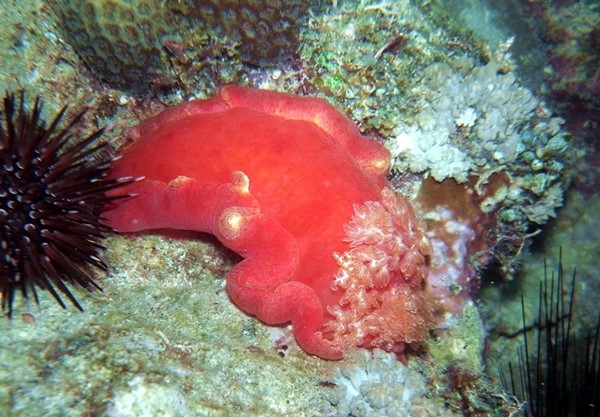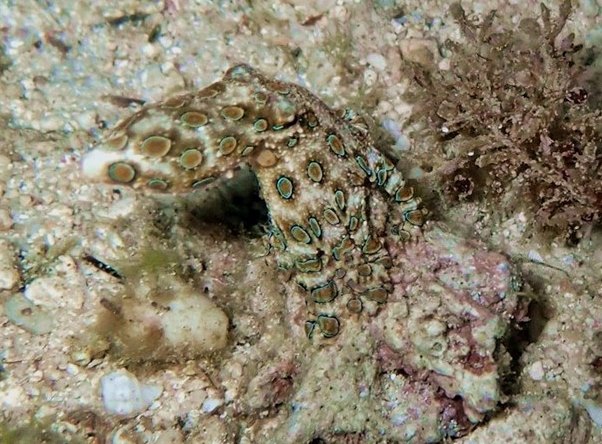 Coco White South: Reef wall that drops to 24 meters. Nudibranchs, orangutan crabs and other creatures among the pristine corals and the chance of loudmouth mackerel in the blue.
Lumayag
A reef wall that turns into a sandy slope that drops down to 30+ meters. The bottom is adorned with lots of white sea fans where you can find some pygmy seahorses, schools of jackfish in the blue and of course some amazing critters on the reef and in the sand.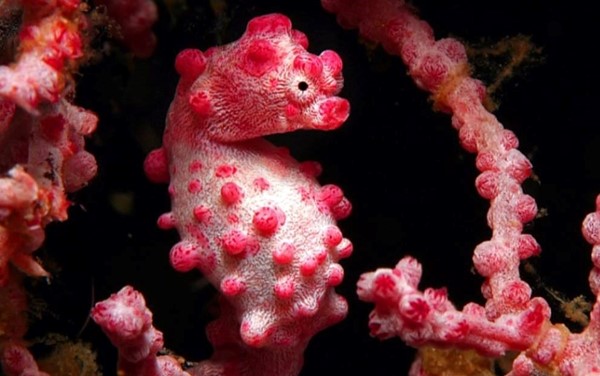 Snapper's Cave
Very attractive steep wall from 4m to 30m and a wide cave in 27m. Suitable for beginners when observing the depths limits. Good for preparation to dive site Neptune House. The dive connects to dive site Paradise Garden. The experienced diver can enter the cave. Light obligatory.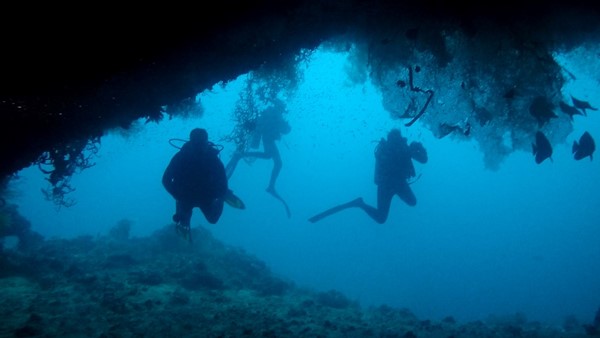 Paradise Garden
There is not much to say about the Paradise Garden. A DREAM of colorful corals, a world-class coral garden. Such corals are rarely seen in this world!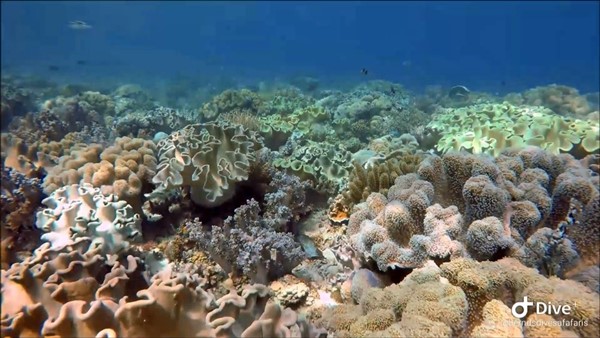 Turtle Point
The diving paradise for turtle lovers. Until about 10 years ago, the turtles still had to be protected on Turtle Beach and there was a breeding station. Later, through education, this no longer had to be done, as the locals stopped hunting turtles. A huge success, because the turtle population has increased dramatically. You can see Turtles on almost every dive, no matter which dive site around Anda, but the Turtles' favorite spot is at Turtle Point. Sightings of 20, 30, 40 or more turtles on one dive are not uncommon and that combined with the dream of colorful corals.
Check out this video and count the turtles. The video is one and the same dive! click here.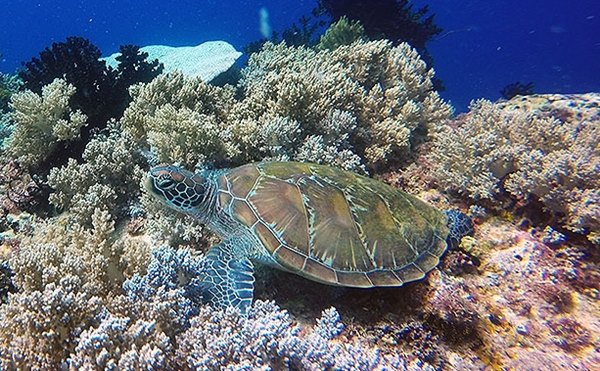 Dap Dap
Sandy slope turning into a wall with heaps of hard corals and lots of Feather stars. You will see Flying Gurnard, Seamoth and sometimes Ornate Ghostpipe fish.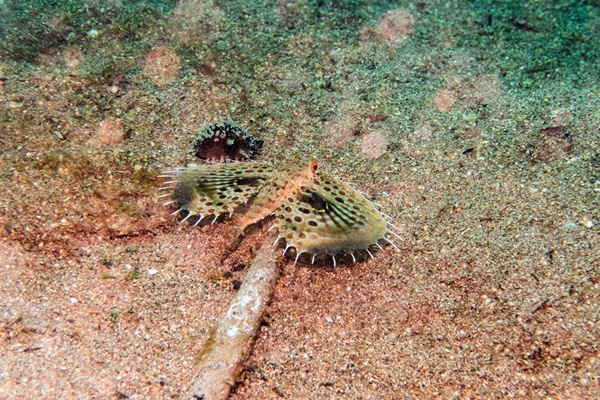 Virgen West & East
Reef wall until 19 meter changing into a sandy slope. One of the favorite sites of our guides! Seahorses, Ghostpipe Fish, Cow Fish, Emperor shrimp and Seamoth are to be expected here... plus all the rest they will find you.
Reef wall until 15 meter changing into a sandy slope. Another site where we can find Ghostpipe fish next to Snake eels, Shrimps, Crabs and Nudibranches.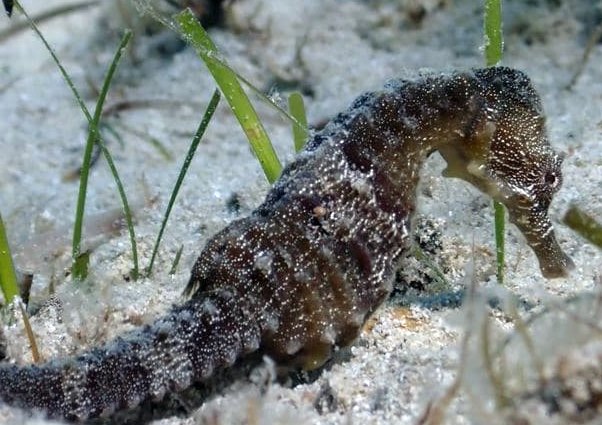 Bacong
Stunning wall down to 25 meter covered completely with hard and soft corals. Nudibranchs, Shrimps, Crabs and Mackerel in the blue water make this an interesting dive.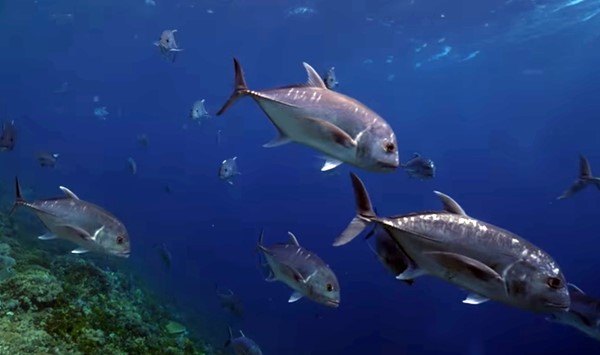 Neptune House
The main goal of this wall dive is the cave at 33 meters. Mixed hard and soft corals lead you to the entrance of the cave. The entrance is approx. 5 x 3.5 m and diminishes into the cave. After about 15 m you come to a cave that is very shallow. Hundreds of shrimp eyes shine from the lamps.

A rope leads you in and out of the cave ... but only for divers with the appropriate certification / experience.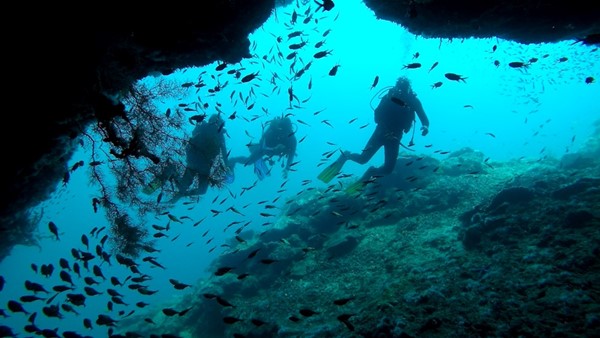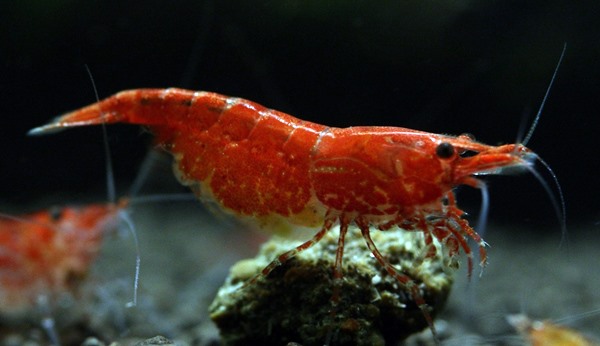 ---
---
Whale sharks
And do not forget. From Anda we start our whale shark safari to southern Leyte. Experience whale sharks in the wild, without mass tourism and without whale shark feeding.