Diving Malapascua - Thresher Shark Philippines - Malapascua Garden Resort
If you think of the island of Malapascua in the Philippines, think about diving with fox sharks and a beautiful resort, the Malapascua Garden Resort. The new complex (opened in 2010) offers 10 above-average luxuriously furnished apartments with air conditioning, TV and breakfast. You live only about 5 minutes walk from the beach. The beautiful resort is just a short walk from white sand beaches, restaurants and bars. The MalapascuaGarden Resort is integrated in our diving tours!
See > special offers <
Malapascua Garden Resort und Umgebung
Insel Malapascua, Lage vom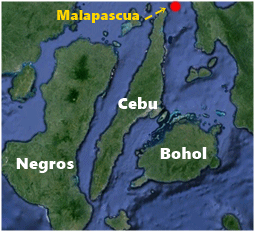 Malapascua Garden Resort Das Malapascua Garden Resort liegt im Süden von der Insel Malapascua. Die Insel ist umgeben von langen weißen Stränden. Die Anreise erfolgt in der Regel von Cebu City. Unser Fahrer fährt Sie nach Maya, wo Sie dann eine kurze Fahrt mit der Fähre machen. Wer es sehr preiswert machen möchte, fährt mit dem Bus. Wer vorher z. Bsp. auf Negros oder Bohol war, fährt mit einer Schnellfähre von Dumaguete oder Tagbilaran nach Cebu.
Image Gallery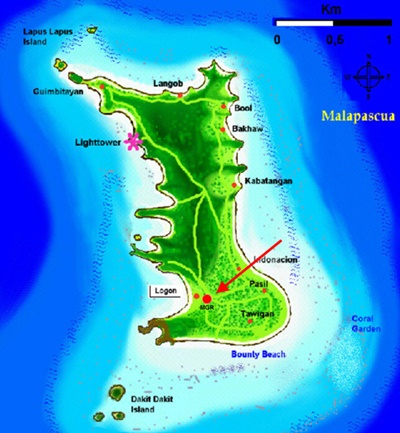 Diving Malapascua - Thresher Sharks
A frequently asked question: "Where can you dive with big fish in the Philippines?"

Diving with big fish Philippines thresher sharks thresher sharks

In addition to Sumilon Island and South Leyte, you can also dive with sharks on Malapascua. Here mainly with the thresher sharks. But Malapascua does not only offer thresher sharks. Diving Malapascua is very varied and inspires every diver.

Who i.a. who also likes wreck diving, can dive on the wreck of the Doña Marilyn, which was the largest passenger ship in the Philippines.